The TDRC Service Delivery Charter was this week launched at a colourful event hosted at the Protea Hotel in Ndola. The event which was graced by Health Minister Hon. Sylvia Masebo was attended by various Heads of Government Departments and stakeholders from the private sector.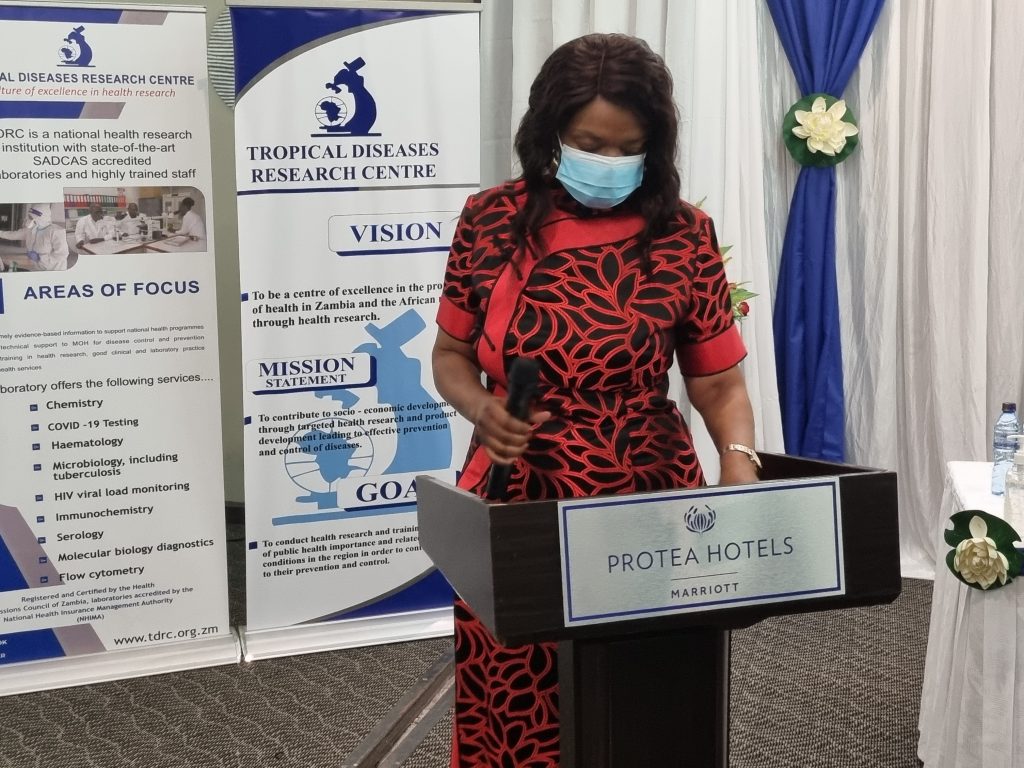 The charter was launched under the theme "Enhanced Community Engagement, Innovation and Excellence to Service towards universal health coverage."
Speaking when she launched the Charter, Hon. Masebo emphasised the importance of health institutions to put in place service charters as a way of assuring enhanced provision of health services and harness accountability to the general public.
Ms. MASEBO says service delivery charters will help create a sound partnership between the public and health institutions.
And TDRC Board Chairperson GODFREY BIEMBA said the TDRC Board has placed excellency, quality assurance and quality improvement at the core of its priority areas and that TDRC has the necessary equipment and expertise to carry out studies of a national nature. He therefore requested the Minister to make TDRC a Centre for all nationally commissioned health research studies.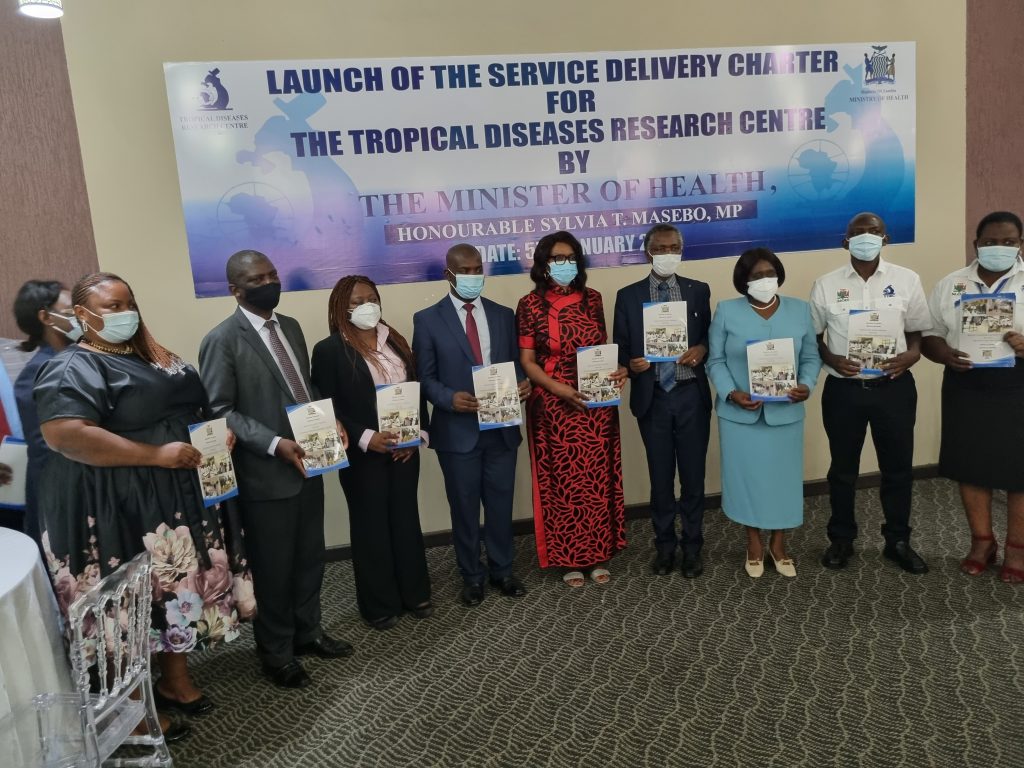 Meanwhile TDRC Director Dr. Gershom Chongwe said the main purpose of the charter is to enhance the public's awareness of the range and quality of services that TDRC provides, as well as the rights and responsibilities of its clients. He further stated that clients have the right to hold the Centre responsible if it fails to meet its commitments outlined in the charter.